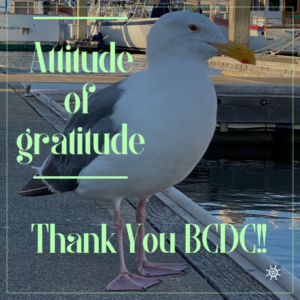 We were on the September 15, 2022 BCDC Commission Meeting Agenda (listed as item Number Eight) – please click through for the entire PDF documentation file: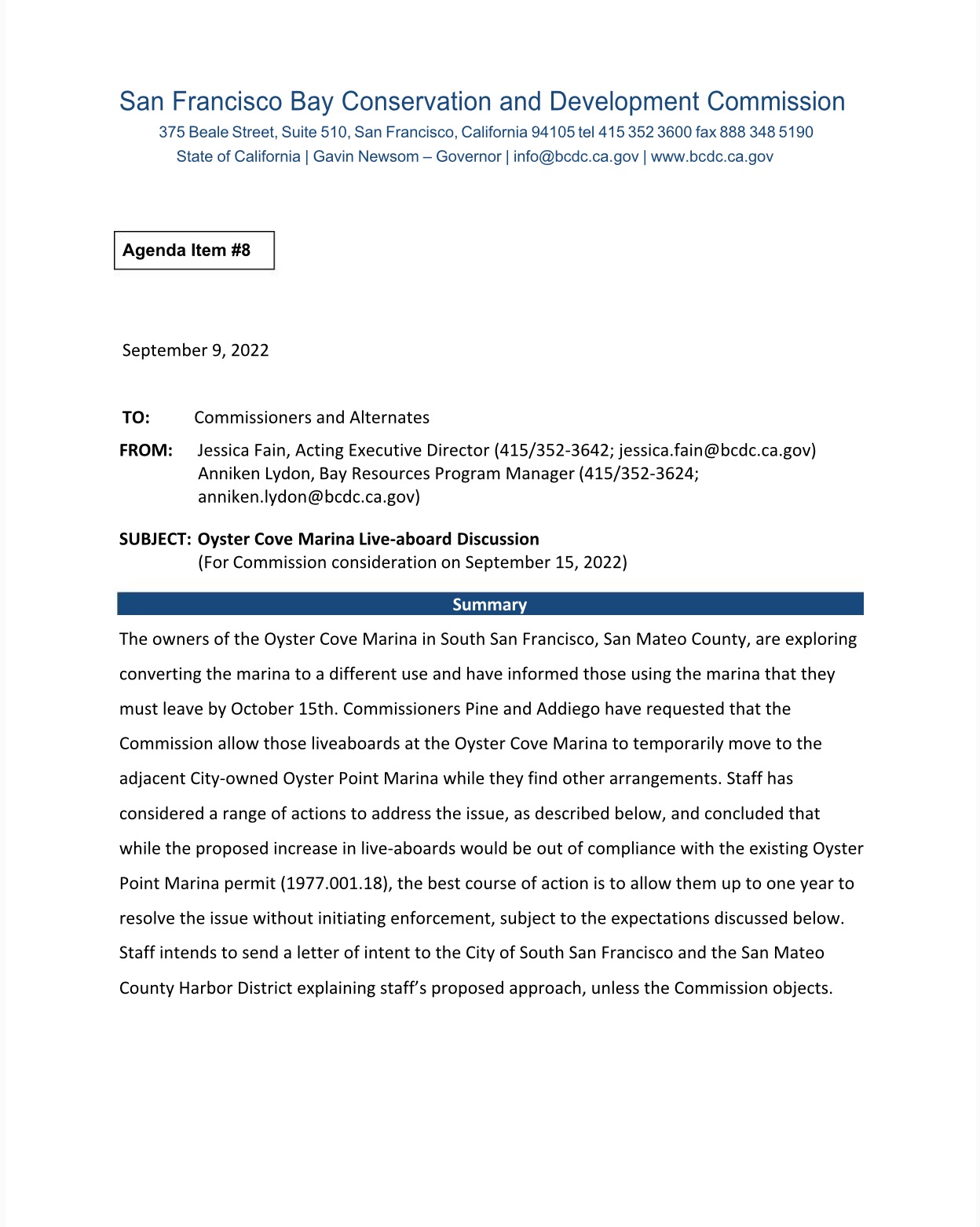 See also
Supplemental Materials
.
Kilroy Realty is using Tideline Marine for evicting the entire Marina-
We have over 30 full-time Live Aboard residents here and more than 65 other residents who are not being compensated for the costs incurred by their dislocation to other Bay Area Marinas.
Liveaboard residents were given 15 days from the time of original notice, 6/16/2022, to sign an agreement to vacate by 10/15/2022. One day prior to the eviction notice being zip tied to all of our vessels Tideline Marine became the new Harbor Master.
Tideline Marine's only value to Kilroy Realty has been to force us out by attempting to divide us from each other and limit our response to this unjust eviction.
Please see the letter from our Attorney Alison Madden here.
Kilroy Realty (415) 577-5548
Please ask Kilroy to Dialogue with us directly and extend the eviction date to 6/30/2023 and offer compensation to all for costs incurred.
Kilroy will turn this Marina, the home to many elderly and retired Sailors into a gentrified playground for rich patrons and wealthy Yacht owners.
https://www.kilroyoysterpoint.com/
Tideline Marine (415) 339-0196
Please tell Tideline Marine that this kind of threatening behavior will not be tolerated against low-income residents.
https://tidelinetickets.com/
Please Contact the San Francisco Bay Conservation and Development Commission (BCDC) PHONE (415) 352-3600
Request that (BCDC) issues no Permits for the redevelopment of Oyster Cove Marina until compensation and placement in other Marinas have been given to Oyster Cove Marina Residents.
PLEASE CONTACT YOUR CITY, COUNTY, AND STATE OF CALIFORNIA REPRESENTATIVES TO LEGISLATE A JUST CAUSE EVICTION LAW!
Thank You For You Help!!!
Tideline Marine Solutions | Maritime Consulting (Oyster Cove Marina management group)
Tideline Marine, a dredging and Ferry Company wishes to use this as a Ferry Depot and hub for its leisure Ferry Service.